Our recent visit to the island thru the Philtoa Destination Update unveiled activities that makes more fun in Boracay. If you've been there and just whiled away in the beach, consider a revisit and try new water sports activities now. For your info, here are some of them:
Visit Crystal Cove Island Resort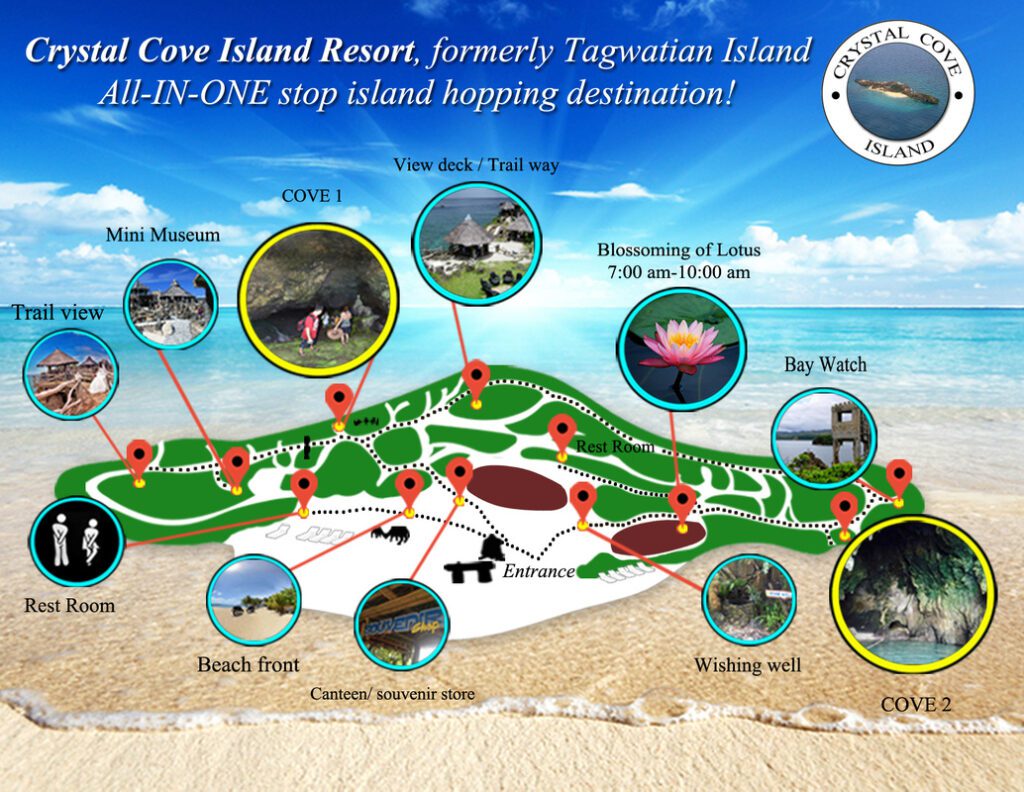 Crystal Cove Island Resort Boracay
This is not a like a resort or hotel where you will have to check in while in Boracay. Crystal Cove Island Resort, formerly called Tagwatian island, is an all-in-one island hopping destination. Crystal Cove offers several things to do in the island:
Trekking – explore the 2.5 hectare island while burning calories and loosing track of time with the nice views and refreshing wind.
Cove adventure – Swim on a natural pool! Feel the waves, enjoy small rock formations.
360 Panoramic View – Get the hang of the 360 panoramic view of Boracay island, Carabao Island, Caticlan Island, Romblon, Sibuyan island and turtle island! Yup! All those you can see on top!!!Pigeon Feeding at Crystal Cove Boracay
Snorkeling, of course. – But since this is in a cove, bring some crackers and enjoy the company of some fish friends.
Visit mini museum showcasing 3D paintings and optical illusions.
Witness blossoming of lotus (if you come early before 10am). They start to bloom at 6:30 am and fully opens at around 8:00 am to 9:00 am and starts to close and hide again at 10:30 am.
Pigeon – feeding! Catch this on 2 schedules during the day and be a child again.
Enjoy the white beach and relax.
The only way to go the island is through chartered boat transfer. Travel time varies depending on point of location and sea condition but range from 20 – 45 mins. Chartered tour package costs from P999 – P750.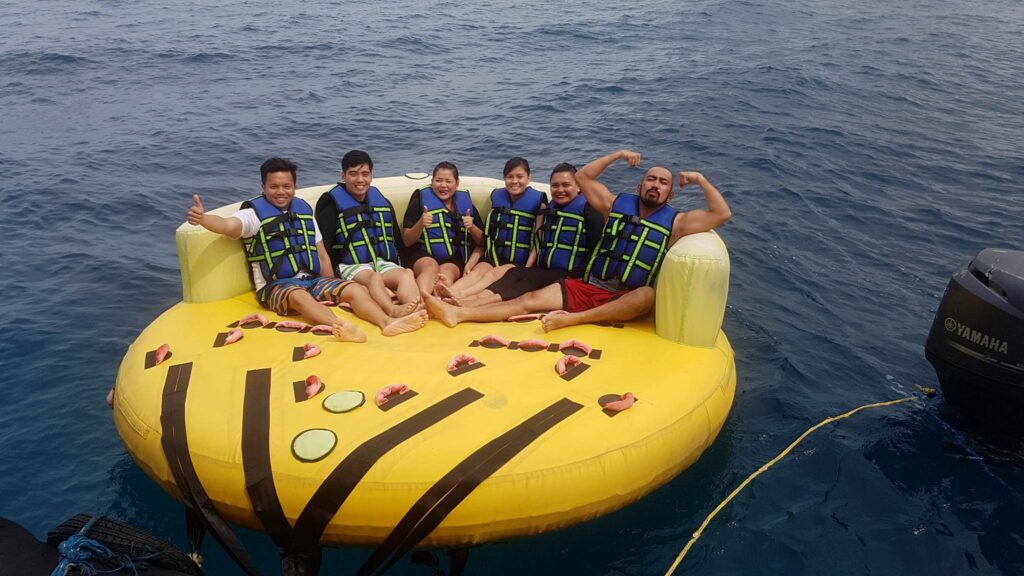 Bandwagon Water Sports Boracay [Photo courtesy of PHILTOA]
Banana Boat or Bandwagon
Jetski might be costly and more challenging but there are alternatives. For the cost of P600 per person (minimum of 4 persons) for bandwagon, and P250 per person for banana boat (minimum of 5 persons), experience and enjoy this group or family water sports activity.
While surrounds are breathtaking, more adrenalin needed on this fun-filled activity which you will surely enjoy with your family and friends. Make sure your safety suits are on though.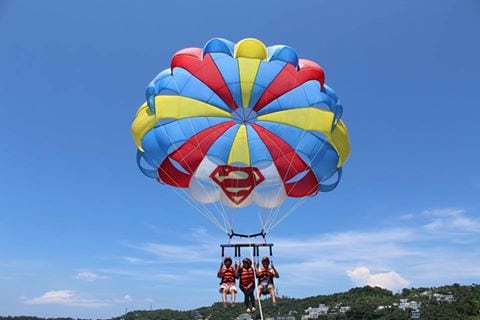 Parasailing in Boracay [Photo by Diamond Water Sports)
Parasailing
Parasailing has been a popular activity in most destinations where you get strapped in a seat carried by a colorful parachute, overlooking beautiful shorelines.
Get a bird's eye view of paradise, view Boracay on a higher level while enjoying your dare-moments.
Parasailing costs P2000 for solo flyer and P1500 if you have a companion.This includes 15 Minutes of gliding, boat transfer to location, use of Parasailing equipment, Life jacket, and of course, assistance from friend tour escorts who will escort you to the boat pick up location .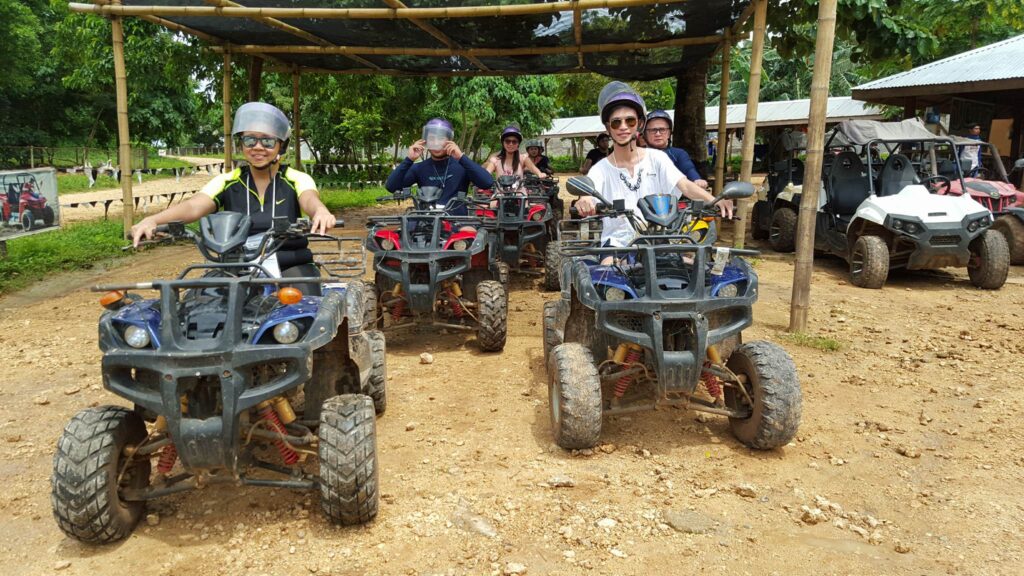 ATV Boracay Rides [Photo from Philtoa]
ATV Rides
If you missed this last time, try this now. Costs P1000 – P1,800 depending if solo rider or two-seater, inclusions are:
1 Hour Tour on Mt. Forest Trails
15 minutes stop over in a Private Beach
Free shuttle pick-up from hotel
Let's try these new activities and continue enjoying the world-class Boracay beach!
For bookings and other inquiries, contact us.